Cale Nelson is a Modern Christian Man.
He's a Husband to one, and Father to 6.
Most Importantly he's a Follower of Jesus.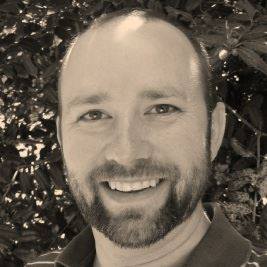 His story is like most Modern Christians.  He knew Jesus as a child, then ran from him in his youth, to be graciously reconciled as an adult.  In the midst of his youthful running, Cale was called to the ministry, though it would be years before he'd hearken the call, and begin the work he was assigned.
With a passion to serve his fellow believers, Cale brings his personal walk to the movement.  After nearly a decade in Public Service, another in Christian Radio both combined with almost 20 years as a husband; Cale shares his life experiences in hopes of encouraging his brothers around the globe.
Modern Christian Men is the Genesis of Cale's call to ministry.  With a focus on the Leaders of our Families; he is determined to bring about change in the Home, first.  Utilizing the Podcasting Platform Cale introduces you to Men, just like you, that are dedicated to changing this world for the Kingdom!
Society has shaped Modern Men to fit it's standards.  Many Christian Men fall in line in an effort to stay relevant-Cale thinks we can do better than that-do you?
What are Modern Christian Men?….Let's talk about it!